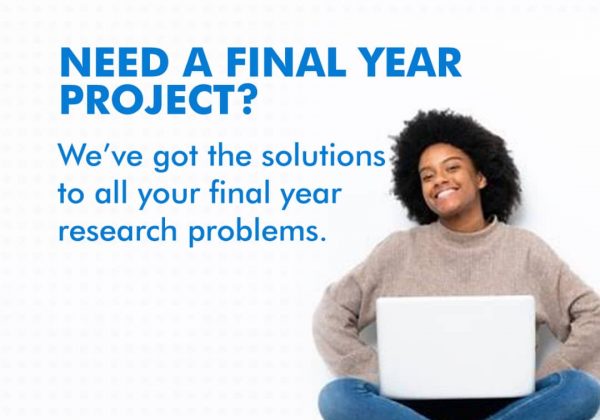 List of 30 Best Online Universities in the World for International Students. 2021 Online Schools Ranking for Degree Programs.
The Advent of the internet has required individuals, organizations, businesses to "go online" and educational institutions are not left out of this equation.
Universities are picking up on this trend, having their online degrees for individuals who want to further their education by having their bachelor's, master's and PhD degree but can't afford to move to another country.
Imagine maintaining your regular lifestyle, work routine and still being able to complete your education and get you at your own pace; That's the beauty of studying at an online university.
But it could get confusing when answering these questions:
How do you know which degree program to pursue?
How do you know if the degree program is a good fit for your career?
How do you know the best school to enroll in and if they offer your choice course?
The amount of information offered online is overwhelming and it can be quite bit difficult to make a choice of university. With so many online schools being established in the most recent decade, we are here to help you with your decision by making a list of 30 best online universities that offer the best education.
List of Best Online Universities for International Students
Penn State World Campus
University of Florida Distance Learning
University of Massachusetts (UMass Online)
Boston University, Boston
New Mexico State University
University of Missouri (Mizzou Online)
Northeastern University Boston, Massachusetts
Indiana University – IU Online
Arizona State University – ASU Online
University of Minnesota, Minnesota
University of Arizona
Oregon State University – OSU Ecampus
University of Oklahoma
Utah State University
Mississippi State University
University of Alabama
Drexel University – Drexel Online Philadelphia, Pennsylvania
Washington State University Global Campus Pullman, Washington
University of Central Florida Orlando, Florida
University of Denver – University college
Colorado State University
Rochester Institute of Technology – RIT online Rochester, New York
University of Cincinnati Cincinnati, Ohio
Kansas State University Manhattan, Kansas
Central Michigan University Mount pleasant, Michigan
University of Louisiana Monroe, Louisiana
Texas Tech University Lubbock, Texas
University of Arkansas Global Campus Fayetteville, Arkansas
Liberty University Online Lynchburg, Virginia
Robert Morris University – RMU Online Moon, Pennsylvania
Penn State World Campus, University Park, Pennsylvania
Penn State World Campus is the online online campus of The Penn State. Since 1892, students have been able to learn online without the need of going to the physical campus. Being a pioneer in online learning, it has significant experience in teaching and meeting the needs of its' online students.
Penn State was recognized nationally for best online programs in bachelor's by U.S news for the year 2018. It was also ranked No.1 nationally for producing students who are best- prepared and most well-rounded and most likely to succeed once hired.(Survey by Wall Street journal)
University of Florida Distance Learning, Gainesville, Florida
Set up in the Gainesville campus since September 1906, University of Florida Distance Learning is a world class leader in online education with top 5 MBA and education programs.
UF is ranked nationally for it's academic excellence and whether you take the course on campus or online, you are sure of the proven value as you would still be taught by world-class teachers.
University of Massachusetts (UMass Online)
UMass is one of the fastest growing universities with more than 300,000 graduates living and working in Massachusetts and producing 17,000 new graduates every year.
It was ranked by the Times Higher Education as The No.1 public university in New England. With many other rankings and awards, it continues to provide access to high quality and affordable education and foster consistency in innovation, invention of new technologies.
It has its own undergraduate campuses:
UMass Amherst
UMass Medical
UMass Boston
UMass Lowell
UMass Dartmouth
These campuses are rated in the top category of U.S News and World Report's Best colleges rankings.
Boston University, Boston, Massachusetts
BU is a private, research university historically affiliated with the United Methodist Church, although the school is nonsectarian. It has been offering highly ranked online degree programs to its' students all over the world.
BU has a reputation for delivering academic excellence with its' world-class faculty, team of supportive staff and innovative approach to online learning.
New Mexico State University(NMSU), Las Cruces, New Mexico
NMSU offer Programs including bachelor degree, master's, and other certification programs. enrolls more than 15,000 students and has received national recognition from The Carnegie Foundation for the Advancement of Teaching.
University of Missouri (Mizzou Online), Columbia, Missouri
University of Missouri (MU) is one of the nations top land-based research institute. Established in 1839, it is deep- rooted in delivering quality education as the state's largest institution.
It offers over 300 degree programs in 20 on- campus academic colleges, but you can still get the same quality educational experience with it's online degree programs which has about 1000+ courses.
Northeastern University, Boston, Massachusetts
Northeastern University (NU or NEU) is a private research university with its main campus in Boston. Established in 1898, the university offers undergraduate and graduate programs on its main campus in Boston as well as satellite campuses. The university's enrollment is approximately 19,000 undergraduate students and 8,600 graduate students.
It is classified among "R1: Doctoral Universities – Very high research activity". Undergraduate admission to the university is categorized as "most selective."
Indiana University – IU Online Bloomington, Indiana
IU Bloomington is the flagship institution of the Indiana university system with over 35,000 students.
IU propels its' students towards innovation, invention, creative and critical thinking in the area of research and arts. Offering quality education with flexibility.
Arizona State University – ASU Online, Tempe, Arizona
ASU has more than 35,000 students enrolled in its' online courses ranging from undergraduate online degrees, graduate online degrees, online to certification programs.
Arizona State University is one of the largest universities recognized by the U.S News and World Report as the country's most innovative school with its' students collaborating with NASA to explore space.
University of Minnesota, Minnesota
The University of Minnesota offers flexible, premium education for students who want to enroll for their online or blended programs.
The school offers different degree programs ranging from health care, business, computer science, engineering to many other programs. University of Minnesota is more than a school in the sense that not only do they offer online programs, they also offer technical support, financial aid, library support services to their students. They also have systems set up to keep their students on track and motivated during their duration of study.
University of Arizona (UA), Tucson, Arizona
Whether you want to earn a bachelor's or master's degree, UA offers the best in education. It uses an innovative methodology in using tech to teach her students. This innovation has attracted students from all over the world, leading to diversity in culture and perspectives.
The public research university has its' students enrolled in 19 separate colleges  including the University of Arizona college of medicine and the James E. Rogers college of Law and also having several of its' specialized programs receiving accreditation.
Oregon State University – OSU Ecampus, Corvallis, Oregon
Oregon State University (OSU) is the largest university in the state offering more than 200 undergraduate programs alongside master's and doctoral programs.
OSU is a global leader in disciplines and Ecampus delivers degrees and certificates in many of them. In 2016, OSU Ecampus won the award for the top 10 best accredited online colleges(College values online) together with other awards as one of America's best provider of online education.
University of Oklahoma
Founded in 1890, the University of Oklahoma is a public research university located in Norman, Oklahoma just 20 mins. south of Oklahoma City.
OU's Norman undergraduate population is slightly more than 20,000, giving students a major university experience in a private college atmosphere. With three campuses in Oklahoma, OU also offers study abroad opportunities at several locations and OU campuses overseas.
Utah State University
Established in 1850, Utah State University has over 100 degree programs with 18 academic colleges. With students coming all over from 43 countries. Recently enrolling about 25,826 undergraduates and about graduate 8, 598 students.
Utah State University is committed to you, your dreams, your goals, your degree.With a pledge to help you graduate with the support of dedicated learning communities, experienced mentors and advisors, an individualized "Plan to Finish" for you, and deeply engaged learning experiences.
Mississippi State University
Mississippi State University is a comprehensive, doctoral degree-granting institution with a nationally and internationally diverse student body.
Mississippi State holds the Carnegie Foundation for the Advancement of Teaching's designation as a Doctoral/Extensive institution. To individuals, it offers a wide range of opportunities and challenges for learning and growth.
University of Alabama, Tuscaloosa
University of Alabama (UA), founded in 1820 is the oldest and largest public university in Alabama. As a pioneer Having over 180 years experience in driving education, it is constantly ranked among the top universities in the country.
It offers education specialist, bachelor's, master's and doctoral degree programs both on- campus and online having the same degree value.
Drexel University – Drexel Online, Philadelphia, Pennsylvania
Drexel University was established in 1891 by a philanthropist named Anthony J. Drexel. It is a private university with it's main campus located in Philadelphia, Pennsylvania, U.S.A.
In 2015, it was reported to have admitted over 25, 000 students offering over 70 undergraduate programs. It offers its' accredited offers in bachelor's, masters, doctoral degree programs. Drexel University follows the concept of education with convenience, so whether the courses are taken on-campus or online, the students receive the same certificate as their on-campus peers.
Washington State University Global Campus Pullman, Washington
Washington State University is a public research university established in 1890, it is the second largest institution in Washington after University of Washington.
The Washington State University Global Campus was established in 2012 and it offers a variety of courses in undergraduate and graduate degree programs. The online campus offers 24/7 technical supportz free online tutoring and a writing lab.
University of Central Florida, Orlando
University of Central Florida (UCF) was founded in 1963 and it is the overall second largest institution among universities in U.S.
It offers 210 degrees in its' main campus and more than 70 degrees through UCF Online which is ranked one of the 20 best online programs according to U.S News and World Report.
UCF imbibes convenience in their degree programs making it easy for online students to study from anywhere in the world.
University of Denver – University college Denver, Colorado
University of Denver is a private research university that was founded in 1864. The University College is dedicated to design programs that are flexible for its' students. Classes are 100% online or taken on campus in the evening: providing online or blended courses. The independent private school located in the U.S is currently ranked a top 100 university.
Colorado State University, Fort Collins, Colorado
Colorado State University (CSU) is a public research institution and a flagship of the Colorado State University system.
The CSU has 8 colleges, 55 academic departments. Bachelor's degree offered in 65 fields and master's degree in 55 fields and doctoral programs in 40 fields of study.
CSU Online provides high-quality education wherever you are and promises a hitch free academic session offering you accredited degree programs.
Rochester Institute of Technology – RIT online, Rochester, New York
Rochester Institute of Technology is a private university founded in 1829. RIT emphasizes on the emergence of brilliance, creativity and innovation in building its' students. For more than 30 years, RIT Online has been capturing the quality and excellence of the main campus and mirroring it in its operations.
University of Cincinnati, UC, Cincinnati, Ohio
UC enrolls more than 44,000 students annually, making it the second largest university in Ohio and one of the 50 largest universities in The U.S. In the 2018 rankings, it was ranked as a Tier One university, ranking as the 133rd national university.
As one of the pioneers of online courses, it seems to continuously innovate and expand new ways of learning and developing one's potentials in a chosen career. The school offers nearly 100 courses in undergraduate and graduate programs.
Kansas State University, Manhattan, Kansas
Kansas State University is an institution classified among 115 research universities with top research activity by The Carnegie Classification Of Institutions of Higher Education.
It has nine colleges including the college of Veterinary Medicine, college of Technology and Aviation in Salina. It offers a variety of bachelor's degree, Graduate degrees offered including 65 master's degree and 45 doctoral degrees.
Central Michigan University, Mount pleasant, Michigan
Central Michigan University (CMU) is a public research university in Mount Pleasant, Michigan. Established in 1892, Central Michigan University has more than 20,000 students on its Mount Pleasant campus and 7,000 students enrolled online at more than 60 locations worldwide.
CMU offers 200 academic programs at the undergraduate, master's, specialist, and doctoral levels, including programs in entrepreneurship, journalism, music, audiology, teacher education, psychology, and physician assistant.
The School of Engineering and Technology has ABET accredited programs in Mechanical, Electrical, Computer, and Environmental Engineering. CMU has also established a College of Medicine, which opened in fall 2013. It is classified among Doctoral Universities with high research activity.
University of Louisiana. Monroe, Louisiana
The University of Louisiana Monroe (ULM) is a public university established in 1931 It is part of the University of Louisiana System.
U.S. News & World Report as of 2015 ranks University of Louisiana at Monroe as follows:
Best Undergraduate Business Programs – 338th
Top Public Schools (South Regional Universities) – 39th
Best Online Bachelor's Programs – 160th
Best Online Graduate Business Programs – 87th
Best Online Graduate Education Programs – 103rd
Texas Tech University, Lubbock, Texas
Texas Tech University (Texas Tech, Tech, or TTU) is a public research university. The university's student enrollment is the seventh-largest in Texas as of the Fall 2018 semester.
The university offers degrees in more than 150 courses of study through 13 colleges and hosts 60 research centers and institutes.
Texas Tech University has awarded over 200,000 degrees since 1927, including over 40,000 graduate and professional degrees. Texas Tech is classified among doctoral Universities with very high research activity.
Research projects in the areas of epidemiology, pulsed power, grid computing, nanophotonics, atmospheric sciences, and wind energy are among the most prominent at the university.
University of Arkansas Global Campus, Fayetteville, Arkansas
University of Arkansas is a public research university that enrolls more than 27,000 students in over 200 undergraduate, graduate and professional programs.
Its' online programs are designed on the Fayetteville campus to give you the flexibility to balance work and academics.  Students in the approved online programs have access to tech support, pay in-state tuition and have access to a community of students.
Liberty University Online. Lynchburg, Virginia
Liberty University is a private, non-profit, Christian university established in 1971. As of 2017, it enrolls more than 94,000 students for it's online degree programs.
It has 17 colleges including college of medicine and college of law. It offers more than 297 bachelor's, 319 masters and 32 doctoral areas of study.
Robert Morris University – RMU Online. Moon, Pennsylvania
The private university founded in 1921 enrolls more than 4,000 undergraduates and more than 1,000 graduate students. It offers more than 60 bachelor's programs and more than 20 master's and doctoral programs.
The school consists of two units:
The Online Students Service Team – providing students with assistance for registration, educational resources for progress.
The Instructional Design Team – Design courses that maximize effective engagement during the online course of study.
The University is oriented and fiercely dedicated towards the success of its' online students.
This list is not exhaustive as there are other good universities that offer quality education. Note that in this guide, we will look at the best online universities and what to look at while choosing a university.
6 key points to Look at while choosing an online university
There are thousands of universities offering degree programs to their students and most average applicants will choose cheap and flexible ones to suit their taste but that is not always the best route to follow.
Just as you would take your time to research and select an in-person learning university, do the same when choosing an online school.
Here are some factors to consider:
Reputation of the Institution
There are new online colleges springing up everyday and while there are original ones, there are also the fake ones. You need to be able to distinguish between the two. Here is a checklist of some of the questions to ask;
How long has the institution been in existence?
How long have they had their online programs?
Do they have recognizable authority in the educational community?
What is the educational community saying about their faculties, facilities, alumni?
What are the real-life reviews about the institution?
Checking the history of the school and what people are saying about the institution goes a long way in ascertaining the proven value and excellence the school has to offer.
Nature of Programme
Institutions offer blended and fully online courses. You need to know which courses you want to offer, for a blended programme, you will do most of the school work at home but periodically, you would have to attend on-campus classes. This is good for country indigenes, but not advisable for others as it will pose a big challenge for those that are not residing in the country of their institution.
Fully online degrees don't have this challenge as all the schoolwork, classes, examinations will take place online and you don't need to worry about graduation as you can you can graduate from anywhere in the world.
How much is the total cost of the online course?
Knowing the total cost of the cost is expedient as some online schools don't display the full amount of the fees only for the students to pay more than the initial amount. You can find out the total amount of the fees by talking to the school directly before committing.
Will the course be useful in advancing your career?
Knowing this will save you a lot of time, money, efforts and resources. There is no point in investing in a course that will yield next to nothing in your career. Strategically choose a course that will put you in a good position in your career game.
You must also ensure that your course can be taken online. Some courses cannot be conducted online because it requires hands-on training and practical work.
Is the school accredited?
Accreditation is the most important factor you must look out for when choosing an online school because it ensures that you're getting quality education.
There are organizations set up to make sure that a school or degree program meets up to set universal standards. Accreditation gives a school credible and this credibility rolls over to its' graduates wherever they are.
Does the school offer career, academic, technical support services?
As an incoming online student, you need to be well- informed of the offices set up to assist you in your pursuit of a degree. Circumstances can come into play and you would need support either in keeping you accountable or any other means. Make sure your school has a support team ready to help.