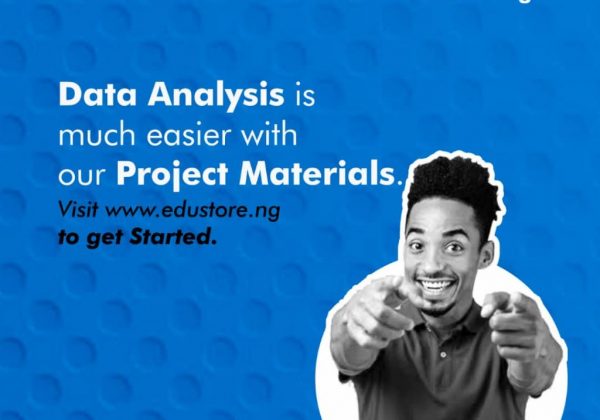 As a result of the growing global market and the need for a competent human resource with experience, an internship is seen as a significant source of horning skills, improving capacity and serving as a medium for gaining vast knowledge on the job. However, getting an internship is often seen as a herculean task. This is because many potential interns do not know how to get a good internship spot that would improve their drive to be employed in the field of their choice. While there are vast opportunities to leverage internships, the ability to write a good cover letter stating why one should be taken or allowed for an internship is an issue of concern. This article provides an insight into how potential interns can land the internship programme of their choice. Companies may require a proper application, curriculum vitae, written statement, documents, two or three recommendation letters, and a write-up explaining why you want to intern for the organisation or answering other relevant questions. Not all internship programs involve the same qualifications.
Steps on How to Write a Letter of Intent for an Internship
These are 5 steps below that will teach you on how to write a letter of intent for internship 2021
Follow instructions as advertised
Every internship programme has its requirement or what is expected of the candidate. Internship opportunities and application instructions are traditionally posted on the internet, company mails or newspaper adverts to attract talented applicants from across the county. In most cases, you would be requested to mail or attach an intent letter outlining your desire to participate and enthusiasm in the internship opportunity. In addition to a letter of intent, you will almost certainly be required to submit a curriculum vitae and recommendation letters. Before writing your letter, do some research on the company. Use the internship intent letter template to make a strong case for why you are the best candidate for the job. Use a formal style that is neither too stiff nor too friendly. Make a personal note of the work demands and emphasise your skills that match or exceed them. Entail soft communication skills and proficiencies, capabilities and any individual qualities that will assist you in succeeding in the position.
Use a Formal Template
To write your letter of intent, use a standard industry template. It is critical to project a sense of professionalism. Your name and contact information must be at the top of the letter. To make the information exceptional, focus it or type it flush left. Consider including your email address. Please skip two lines and keep a record of the letter's date. Examine the internship outlining closely to determine which documents are required to apply. If transcribed and reference letters are considered necessary, allow plenty of time to gather these documents. Be prepared to submit an error-free, grammatically correct cover letter and resume to the company.
A Detailed CV
If you haven't revised your CV in a while, or if you've never composed one, now is the time to start. A fine curriculum vitae must be straightforward, informative, and comprehensible. One page should be enough for students. Begin the Résumé with your personally identifiable information at the pinnacle, including your name, address, contact information, and email address. The CV should be divided into the following segments:
Summary: Because this is the first component that the company will peruse, it should be engaging, highlight your essential competencies, and explain what you can offer to the position. This paragraph should not be more than three or four sentences long.
Achievements: Include a summary of your major academic and professional accomplishments.
Education: Include your degree program, as well as your Equivalent qualifications and your results (where applicable).
Professional Experience or Volunteering: List your paid or volunteer work in this segment, explaining your primary responsibilities and obligations. Wherever conceivable, try to relate your experiences to the opportunity for which you are submitting your intent, doodling on the competencies and skills listed in the position description and job requirements.
Checking Back on Your First Application
Refusal to follow up after submitting your application is analogous to cramming for examinations and then taking a nap and failing them. Annually, even the most organised and hardworking students fall into this trap. They submit excellent internship applications but refuse to follow up with potential organisations. As a consequence, their application becomes misplaced and overlooked. A follow-up does not have to be intricate. It can be as essential as a brief email commending the company for considering your request. Keeping tabs also demonstrates that you are competent and comfortable when interacting.
Recheck the following Details
Specify the specific position for which you are applying.
Use the appropriate keywords.
Include pertinent coursework.
Call attention to relevant competencies.
Describe why you're a good fit for the position.
Explain what you hope to gain from the internship.
Before sending, double-check your cover letter.