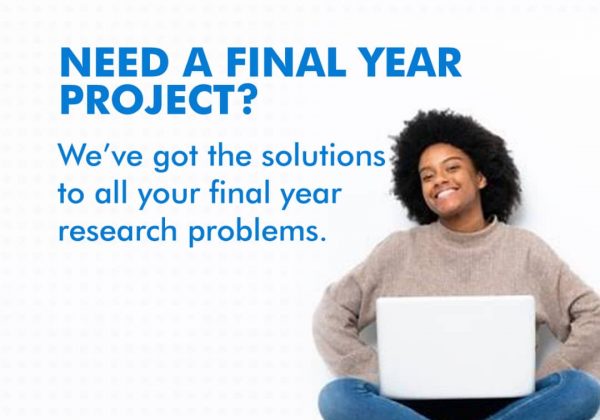 Writing a fantastic and award winning essay entry in a contest sometimes seems like a very daunting task to undertake. While it is always a great feeling to eventually clinch the top position which could attract various mouthwatering prizes, you will certainly agree that getting to this point requires some level of meticulous efforts.

How to Write an Award Winning Essay Entry Step By Step
Tested and proven steps on how to write a award winning essay entry in a contest. Therefore, if you are that person who often feels stucked and disturbed about how best to write and submit an outstanding award wining essay entry during a contest, kindly  relax and pay some rapt attention to these proven steps;
Read and Understand the Contest Rules and Guidelines
First thing first, reading the given guidelines of the contest is akin to reading the instructions of an examination before jumping to providing answers to questions. The essence of reading and understanding a contest's guidelines is to help you to know what's expected of you in the essay. In fact, that's the first way to know if you are even eligible to be a participant in the contest before expending so much efforts that might end up being futile if one gets disqualified for not being an eligible participant in the first place. For instance, an essay competition might require only undergraduates of any Nigerian tertiary institution as the eligible participants while some other contests might be opened to numerous individuals within a certain age range. In essence, the qualification criteria for different contests vary depending on the aims of the organizers.
Beyond this, some contests specify the exact format in which entries are to be written, including the font, spacing, giving references and so on. So, you'll do yourself a big favour by taking time to diligently go through the stated rules to see if you will be able to meet almost if not all the criteria. In most cases, failure to meet the guidelines could be the reason for losing out from getting the so desired top position in a contest even when a seemingly perfect entry was submitted.
Ensure you Understand and Appropriately Interpret Every Bit of the Essay Topic
It is very necessary that you understand what exactly the essay topic or theme means and requires from you. A good understanding is the only way to write a suitable content that will meet the expectations of the judges. A submitted essay entry which was written to address something different from the given topic will most definitely be seen as an irrelevant one by the judges or examiners. Imagine for instance, a topic which states that "Nigerian Youths as Better Drivers to a Better Tomorrow" certainly requires you to support the already given position by coming up with satisfactory justification on how the Nigerian Youths truly serve as the better drivers to a better tomorrow.
This is quite different from an open ended topic which is often asked in a question form and needs you to give your opinion which could be either positive or negative to the topic. Thus, in this case, the topic will for example be stated as "Are Nigerian Youths the Better Drivers to a Better Tomorrow"?. Although, in some contests, participants are required to come up with a suitable topic that matches the contest theme to write on. It is also highly crucial to get the most relevant topic that meets the theme in this situation.
Have a Brainstorm Time to Think About how Best to Write your Entry
Writing a award winning essay entry is actually not a joke, particularly when it's a contest where lots of participants are expected to submit entries. Hence, you have to be as diligent as possible if you are serious about writing an outstanding essay. Before you start putting your ideas into writing, it is vital to brainstorm the topic and think about the kind of write up you want to come up with, the strong points or opinion you'll like to put forward and more importantly, how exactly you want to articulate them in your essay.
Feel Free to Make your First Draft
Making a first draft is also another important step to take. Understand that you don't have to make the perfect draft at first. See this step as an opportunity to pour out our your ideas on paper no matter how raw they might look. Write as many ideas as possible during your first draft. You will get the opportunity to scrutinize these ideas and filter the unnecessary aspects when you begin to write the actual essay later on.
Be Focused on Writing an Outstanding Award Winning Essay
This is where the main task lies. Your ability to demonstrate excellent writing skills and write appropriate content that suits the given topic in an impressive manner is all the difference you need to make. Always keep it in mind that you are writing to win. Hence, you need to be focused on ways to make your write up fascinating to the judges or readers starting from your introductory paragraph to the body and the conclusion. Although, there's no one size fits all 'formula' to ensure that everyone who comes across your essay finds it very fascinating, but to a large extent, you can still ensure you utilize interesting ways to drive home your ideas.
For instance, you can state intriguing facts, quotes of relevant authorities, statistics to grab the judges attention and get them to have a smooth ride while reading your essay. When this happens, you can be rest assured that your write up will make a great impression and be judged as one of the most outstanding, thereby, standing the chance of winning you one of the prizes.
Have a thorough Review of the Write up
After you must have successfully written your thoughts in an organized manner, you are also required to have a review on your essay. That is, try as much as possible to personally examine your essay by checking out for grammatical errors, misspelt words, omissions among others. You can use computer softwares like grammarly to help check out for some of these mistakes. It will really be a huge flop if all the lovely thoughts you have put into writing are marred by grammatical mistakes. Do not forget to as well reference cited sources properly if you included an idea or opinionated statement(s) that is not originally yours. Don't hesitate to also ask anyone you trust to help you scrutinize the essay, particularly look out for those errors.
Check out the Contest Rules One More Time
This time, you are to crosscheck if you have really met all the stated guidelines of the contest. Doing this will help you ascertain if you have ensured that your essay follows the given font type, size, spacing, format, word count to mention just a few. In case you forgot to meet a requirement, checking the guidelines again will remind you before you make the final submission.
You don't Need to Wait for the Actual Deadline Before Submission
As much as it isn't advisable to hurriedly submit your entry, it is also not cool to deliberately delay submission when you know there's nothing more you want to do on the write up. Moreover, waiting for the last minute before you submit subtly exposes you to the risk of becoming stranded if you happen to encounter some unexpected hiccups. I could vividly recall a time I experienced this when I didn't get the opportunity to work on an essay entry early enough. The submission process was really frustrating as I was just some minutes to the deadline and I was having unforeseen network issues in submitting my work. I am pretty sure you wouldn't want this similar situation too. Hence, try to submit your well written essay as early as possible. It is vital to also strictly follow the submission procedure. In some contests, you may be asked to submit via email, in other ones, you may be directed to submit through an online link. Either ways, just be sure to follow the laid down procedure(s).
Conclusion
On a final note, please do well to remain calm and keep your fingers crossed after you must have successfully submitted. Do not try to either get too optimistic or pessimistic about your chances of emerging as one of the top writers. Remember, it is often a contest where you can't ascertain the number of participants and the quality of their respective write-ups. The most important thing to do will be to use that opportunity to learn more and hone your writing skills whether you end up as a prize winner or not. Also, bear in mind that your entries might not fetch you the so much desired awards or prizes at first. However, a persistent effort to get better at doing this will definitely earn you the recognition you deserve in no due time. Interestingly, this is where the real fulfillment comes from.
This article is about how to write an award winning essay entry in a competition written by Olayinka Makinde a winner of the HON. KEHINDE AYOOLA memorial essay contest.